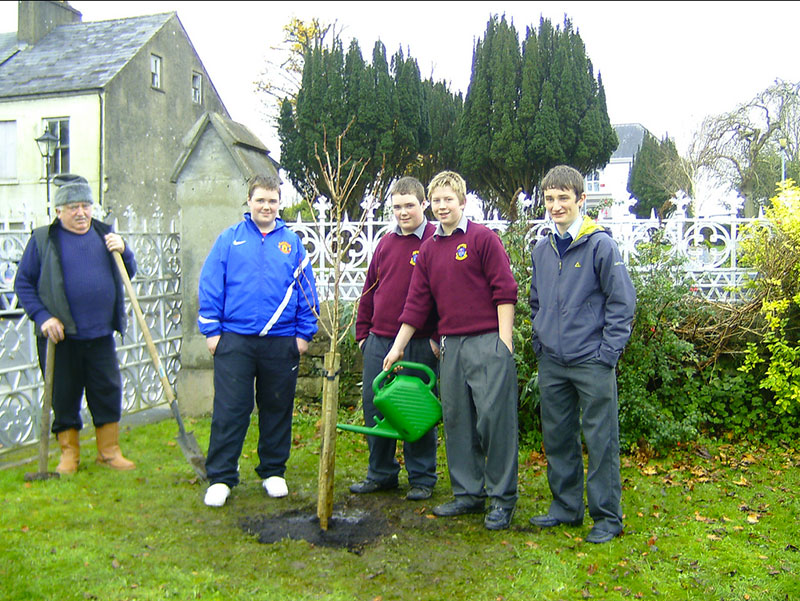 St Louis CS Water savings
The Students of St Louis Community School Kiltimagh are currently working on their third Green Flag which involves reducing the amount of water used and raising awareness among members of their school and local communities.
Having successfully achieved the Flags for Litter and Waste management, by reducing, reusing and recycling and receiving the second flag for Energy Saving, the Students have continued their ongoing efforts to ensure they are excellent stewards of the environment.
The students are following seven steps to tackle the theme of Water by analysing the problem, devising an action plan, measuring their success by evaluation and Maintenance – Regular Monitoring and Modifications where necessary. Several surveys were carried out to find how much water was being used, by the school and at home. We made students aware of how much water we waste at home and in school. Most students were shocked by how much they actually did waste.
These initiatives are on-going with the assistance and co-ordination of Ms Geraldine Molloy and Ms. Christine Gormally.
The students to date, have made excellent progress and saved a lot of money.
We will also be undertaking a 'Walk for Water' in the coming weeks to raise awareness of water issues around the world. A Walking for Water event involves children walking 6 kilometres (4 miles) with 6 litres (1.5 gallons) of water in a backpack to raise awareness of water scarcity in developing countries.
The students have suggested some excellent and useful water saving tips:
A number of St. Louis Transition Year Students of the Green Schools Committee have compiled a booklet with water saving tips and it is available in Shops in the locality, free of charge.