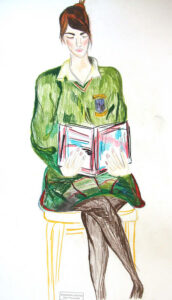 Mission Statement
St. Louis Community School is a student-centred, catholic post-primary school that extends a warm welcome to all. In our co-educational environment we offer a broad curriculum which seeks to enhance the holistic development of all our students in an equitable manner. The cornerstone of our ethos is formed by working in partnership with the community, fostering innovative teaching, good academic achievement, creating a caring atmosphere and the development of self-worth.
Our aims are:
To provide students with an education that has a sound academic and practical content.
To foster human and spiritual values which will equip students for a full and mature life.
To develop opportunities for students to realise their individual potential and to develop their sense of personal worth.
To develop the physical, intellectual, moral and emotional well-being of our students.
To develop teaching and learning aimed at good academic achievement.
To make reasonable provision for students with special needs.
To foster a sense of community within the school.
To have an open policy of education for the community and to provide in as far as possible for this.
To provide reasonable opportunities for the personal and professional development of our staff.