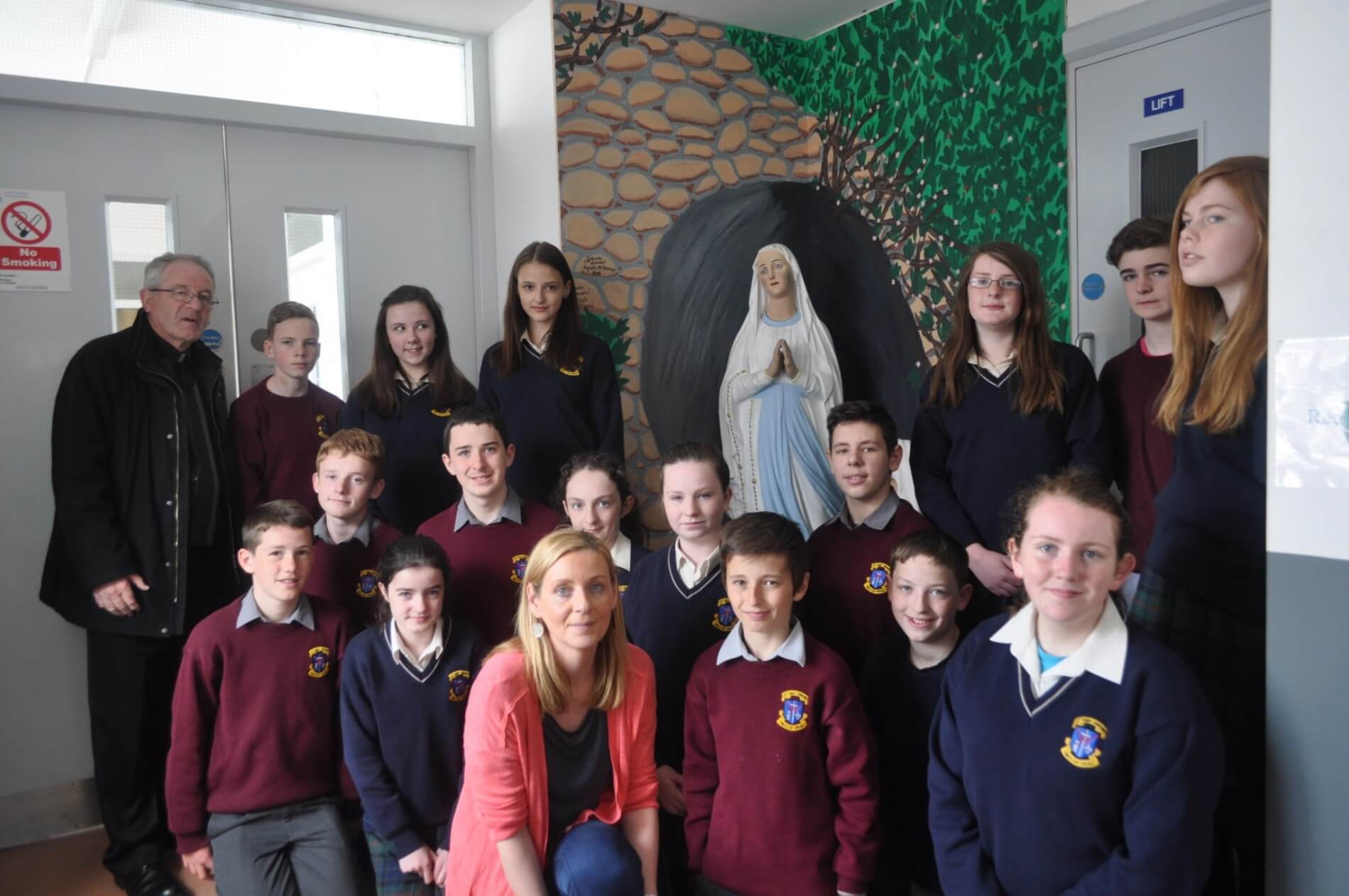 The Chaplaincy Team at present is made up of 16 First Year students.
Their role is to help to provide opportunities for prayer and reflection for students in the school, to facilitate spiritual experiences as well as keeping in touch with members of the school community who may be sick or who have been bereaved.
They will help to organise prayer gatherings held by the school such as the First Year mass, November Remembrance services, Carol Service, Lenten Reflections, exam prayer services etc.
They also help in the upkeep of the school chapel – filling the holy water fonts, providing candles for the candelabra and keeping the place generally tidy.
Each year as the team develops, their role will become a greater one with it culminating eventually in electing a chaplaincy prefect who will in turn lead key moments of prayer during the school year.